Cyber security enablement the smart way
PwnDefend is a security advisory, update and notification service tailored to your organization. We monitor the threat landscape, vulnerabilities and vendor patches so that we can provide you with actionable intelligence to prevent, detect and respond to emerging and current threats.
The cyber challenges organizations are facing today
For many security professionals the diagram below probably brings an unwanted smile to their faces. The realization that security resources are limited and are defending against a vast array of threat actors, both from within and externally.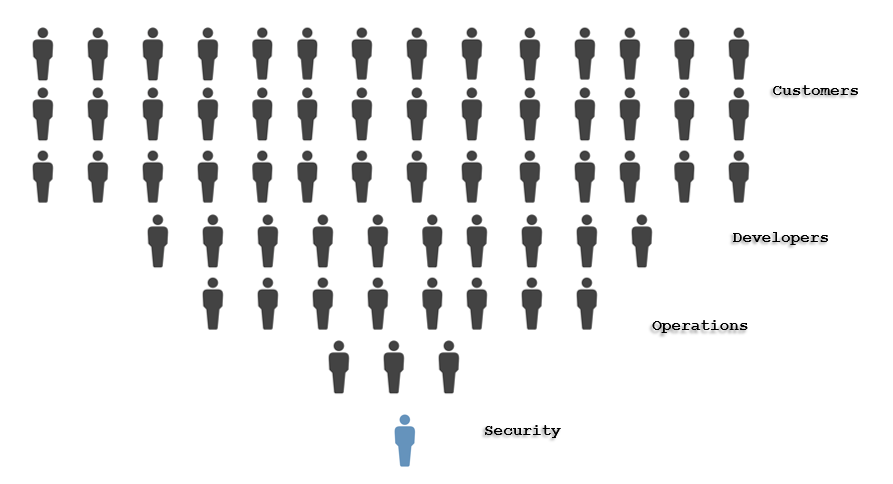 With businesses adopting technology at a blistering rate, the age of the perimeter less network (mobile & cloud) staying on top of your security game is key!
We've worked with a number of organisations over the years and one of the key challenges we see are getting the right intelligence to the right people in a timely manner. Often security teams are at the thin end of the wedge with regards to numbers, so making good use of time is key.
Being part of the solution
To enable you in the fast paced world of cyber security we offer a range of services, from cyber education through our Cyber Games, advisory, consulting, architecture and offensive security services, we've built a portfolio to enable your business to protect, detect and respond to current and future cyber threats!

Actionable intelligence on the latest threats and vulnerabilities in the industry. This enables your security and technology teams to counter threats, reduce risk and enable your business to operate. Don't just take our word for it, our members think so too!
The service provided enabled us to mitigate SMBv1 vulnerabilities such as WannaCry and NotPetya, saving us countless time and protecting our brand – IT Manager

Not only did the intelligence provided help us mitigate risk in this event, it also prevented a secondary threat released shortly after – CIO
We provide you with insights into attackers tool sets and advise on mitigations strategies. We do this through a range of techniques including:
CTF write ups
Blog Posts
Videos
Interactive Webinars
Product Reviews

We investigate and review security products to see if they stand up to vendor claims, compare against the competition and give our thoughts and opinions around deployment considerations.
Industry Research

We have created a range of free (and consultancy based) assessment services to help steer you in the right direction. Our current research area is focused on endpoint security, we'd be really greatful if you could provide some insights into this space here:
Endpoint Security Self Assessment
Extending the services
Advisory notifications can dramatically enhance an organisations security posture, but we are under no illusion this (or anything else for that matter) is a silver bullet. You need a strong security posture with the right people, processes and technologies to actively defend in the cyber realm.